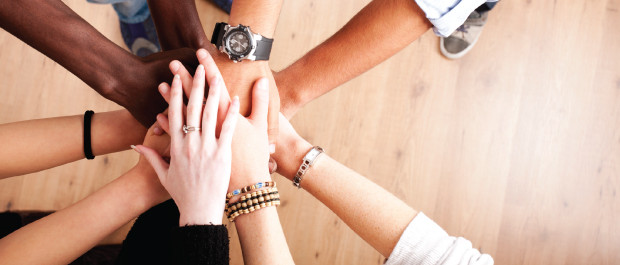 Building Team Spirit – Win-Win Scenario
Individual commitment to a group effort–that is what makes a team work, a company work, a society work, a civilization work – Vince Lombardi
Corporate community involvement has become an increasingly popular component of corporate social responsibility programs.
Through community involvement, companies are improving brand reputation, recruiting young and talented employees, increasing social capital, and investing in professional development – all while making a positive impact in communities across Canada.
Companies that encourage community involvement distinguish themselves from their competitors, and see many benefits, including loyal customers and happier employees.
Giving employees an avenue to give back is important to morale and builds a collaborative and inspired team.
So what has changed? Community involvement is a year round engagement! Spring and summer months are filled with golf; volleyball and baseball tournaments. There are also the golf days; BBQ and picnic events and of course the ever growing running events. The long list of charity events, that companies eagerly participate in is a constant reminder of just how compassionate Canadians are and continue to be.
Without skipping a beat, the fall weather announces itself through the changing leaves and cooler weather.   Fall charity cycling; running and walking marathons keep our communities bustling with activity. And with winter just around the corner – there are company team building events; hockey tournaments; family days and winter festivals.
Whether your team look includes t-shirts; hats; hoodies; warm up suits; bags or a multitude of other items – you can always count on us!
Collage Creative assists our clients in maintaining their visibility in the community through the use of a dynamic blend of promotional products.
Reach. Recall. Reaction.