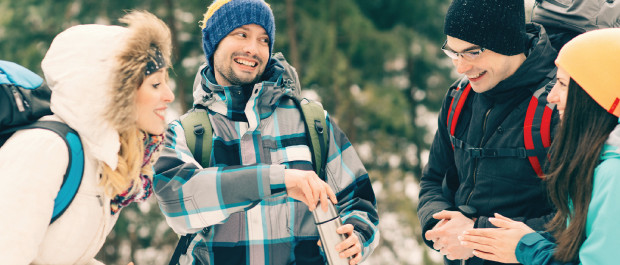 Drinkware | Comfort & Inspiration within Reach
Several months ago I was attempting to write a few impressive facts in support of "why my clients" should consider purchasing as specific thermos (which happened to be on sale).
I found myself highlighting product features that included the fact that the item was 18-8 double walled stainless steel flask, had a rubberized grip and had an easy press top liquid release button.  For those clients who had the challenge of having to work with a reduced budget, I was able to assure them that they wouldn't have to compromise on quality. This thermos would have exceeded all expectations!
But here is the real reason why I think drinkware of any sort is amazing!
For most people, a hot or cold beverage regardless of the vessel used represents "comfort within reach".
Whether you are quenching your thirst after a good workout; or need inspiration to stay awake through a demanding study or work period by replenishing yourself with a well-deserved cup of your favorite tea, coffee or hot chocolate – drinkware is a promotional product that has a significant life cycle and becomes a part of an individuals' daily routine.
There are workplaces, study halls, libraries, sports arenas and sport fields where "drinkware" is the constant companion of its owner. In fact, we find ourselves slightly panicked when we think our thermos; travel mug; or water bottle has gone missing. And only after a hurried search of our briefcase, carry bag, backpack or sports bag we can sigh in sincere relief when we find our precious cargo.
When considering purchasing drinkware as a promotional item, keep in mind that there is an opportunity to have your brand front and centre!
Reach. Recall. Reaction.